ABBEY'S WEEKLY ARCHERY NEWS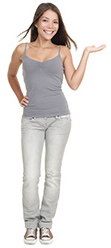 News this week includes:
Check out the latest 2022 Bows.
It has been a busy time at Abbey Archery this past week with a number of major shipments turning up that we have been anxiously awaiting.
First cab off the rank was our order from TrueFlight Feathers. To say this order was big would be a huge understatement. With the order in excess of 91,000 pieces, it definitely was amazing. Our stocks once again include shapes such as Parabolic, Shield, Parabolic Barred, Shield Barred, Flu Flu and Full Length in an array of sizes, in up to 11 solid colours.
Next to arrive was a top up order from Easton. Many in demand products arrived such as Axis & PowerFlight shafts, as well as quivers and accessories. We expect to have another sizeable shipment arrive next month.
November 16th was the launch date for Mathews and once again they did not disappoint! This year the new Hunting models are the V3X 29 & V3X 33, two different axle to axle bows, both with an extremely smooth draw cycle, ultra quiet and good speed. Abbey Archery had bows ready for sale for the launch date and still has more stock available.
Once again we received another shipment of premium G.A.S. strings to fulfill customer orders and for stock. G.A.S. strings are made from premium BCY products and are of the highest quality.
A small Gold Tip order arrived that comprised sought after components such as the ever popular brass insert, mini HD pin nocks and various hunting shafts. We expect a major Gold Tip order to arrive before Christmas.
Another order of 5,500 premium Port Orford Cedar Wood shafts in various spines and weights came in and filled many orders. We now have plenty of stock to accommodate all customers needs.
Our Rinehart order is finally here! After a huge effort on Monday morning, all 332 targets have been unpacked from our container and are ready to head out to customers, clubs and on the shelf! Every time one of these target containers comes in, it requires huge input from everyone to get the job done. We are super happy to have 18-1 and Rhinoblock XL targets available again, as well as a large range of animals. This order sees not only a good range of tournament targets, like the 36 inch Genesis Adult Target but also hunting practice targets such as the Woodland Boar, Broadhead Buck and Jimmy Big Tine Deer. Get in quick because these move fast!
COVID-19 Update. Our stores are back to normal for fully vaccinated customers but if you are unvaccinated, we can still serve you from outside our store. We welcome phone, email & online orders but urge you to please make an appointment if you want a bow setup. Stay safe.
Freight update Sydney port still has absenteeism & strikes due to union pay demands. Sydney wharfies are paid an average $172,000 on a 35 hour roster and work less than 200 days a year. Many ships are waiting over a month to berth. Our freight costs continue to rise alarmingly. Thanks for your patience & understanding

That's it for this week, good shooting...
CURRENT SPECIALS
Abbey Archery: Largest hunting and target archery equipment supplier in Australia, New Zealand & Asia, serving customers with its huge online & retail stores in Sydney & Brisbane. Founded in 1975, we distribute archery products from 95 manufacturers including Bear, Hoyt, Mathews, BowTech, Diamond, Mission, Win & Win, WNS Archery, AccuBow, Easton, Beman, Gold Tip, Carbon Express, GAS Bowstrings, Trueflight Feathers, AAE, Trophy Ridge, Cajun Bowfishing, Jim Fletcher, FUSE, Slick Trick, DUEL,Bitzenburger, Bohning, Morrell, Rinehart, Delta, McKenzie, BCE, B3 Archery, Carter, TRU Ball, STAN, Saunders, Hamskea, Trophy Taker, S4 Gear, Apple, Muzzy, Tru-Fire, Doinker, NAP, Vista, Plano, Spot-Hogg, HHA, Axcel, TightSpot, Bowmaster, Glow Peep, GWS, Specialty, BCY, Werner Beiter, Shibuya, Brite Site, Lumenok, BPE, Truglo, Apex Gear, Sims, Black Widow, Thunderhorn, Pine Ridge, Viper, Ameristep, Bateman, Benders, Flextone, Ozcut, Last Chance, Maple Leaf, AMG, Octane, Option, Rangeomatic, Shrewd, Top Hat, Tusker, Kayuga, Cartel, Bjorn, Mountain Man, ASAT, Magnus, Thundervalley Archery, Rose City, Brownell, All Blade, Hushpuk, Martin.
More than 1600 compound bows and 500 recurve bows are in stock
- you can be sure to find a bow to suit your needs.
Abbey Archery is Australian owned. We don't pretend to be the biggest - we are the biggest.
Get immediate delivery and Australian support, from Abbey Archery.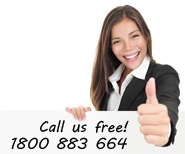 Got a question, can't see what you want or, need help?
Search for products at the top left of this page or, phone us free from within Australia on 1800 883 664 (Sydneysiders - please call 8850-6400) or, from outside Australia call: Sydney +61 2 8850 6400.
Or, send us a message.
All Prices are in Australian Dollars (AUD) and include GST except where noted.
Abbey Archery: Australia's largest Archery Company since 1975. Now celebrating 40 years of service
Unit 7, 15 Carrington Road,
Castle Hill
,
NSW
,
2154
Australia
. Phone:
02 8850-6400
AbbeyArchery.com.au is a secure store that respects your privacy.
Copyright © 2006-2021 Abbey Archery Pty. Ltd. ABN 92051015555