ABBEY'S WEEKLY ARCHERY NEWS
News this week includes:
Hoyt Archery 2021 hunting bows with an all new binary cam, have just been released!. Check out the new Hoyt Carbon RX-5, Hoyt Carbon RX-5 Ultra, Hoyt Ventum 33 and Hoyt Ventum 30.
We opened up after our Christmas break last Monday to plenty of customers attending on Monday and throughout the week. It was good to see so many people coming into our stores and purchasing their new bows and accessories. We thank everyone for their patience and understanding during this busy period.
A bumper crop of orders finally arrived into our warehouse with the Bear Legit RTH, Paradox RTH and Cruzer G2 RTH arriving in store. Also in are Mathews, Hoyt including the new Altus DCX bow, Win & Win and in excess of 80 Bowtech bows which have filled a good number of back orders and included our first lot of 2021 Bowtech models such as the Eva Shockey Gen 2, Solution SD as well as the Carbon Zion and Carbon Zion DLX Package in varying quantities. We are expecting another Bowtech shipment in the next 3 weeks, but can make no guarantees on when these will arrive. 73% of planes are still not flying and our orders, when they are despatched by our manufacturers are bumped (more influential importers elbow our orders out of the way and this happens constantly) and this causes extensive delays for our orders. As previously advised, we do not make predictions of when our orders are likely to arrive any more as most times they never happen.
We are pleased to advise that Queensland has lifted the lockdown, so our our Sumner Park store in Brisbane is back open from Tuesday 12th January 2021 to serve you.
The joys of importing during this Covid pandemic continues with air freight out of South Korea costing four times the cost of sending the order by sea. We have opted for sea so that we did not have to pass this huge cost impost onto customers.
As a condition of entry to our stores, please wear a mask and hand sanitise on entry please. A $200 on the spot fine can apply for not wearing a mask.
Make sure to check out our Specials page for some great bargains. Our Bow Specials have almost been cleared out but there are still some superseded Arrows and Shafts that save you big money, but they are going fast. Be quick!
That's it for this week, good shooting...

CURRENT SPECIALS
Abbey Archery: Largest hunting and target archery equipment supplier in Australia, New Zealand & Asia, serving customers with its huge online & retail stores in Sydney & Brisbane. Founded in 1975, we distribute archery products from 95 manufacturers including Bear, Hoyt, Mathews, BowTech, Diamond, Mission, Win & Win, WNS Archery, AccuBow, Easton, Beman, Gold Tip, Carbon Express, GAS Bowstrings, Trueflight Feathers, AAE, Trophy Ridge, Cajun Bowfishing, Jim Fletcher, FUSE, Slick Trick, DUEL,Bitzenburger, Bohning, Morrell, Rinehart, Delta, McKenzie, BCE, B3 Archery, Carter, TRU Ball, STAN, Saunders, Hamskea, Trophy Taker, S4 Gear, Apple, Muzzy, Tru-Fire, Doinker, NAP, Vista, Plano, Spot-Hogg, HHA, Axcel, TightSpot, Bowmaster, Glow Peep, GWS, Specialty, BCY, Werner Beiter, Shibuya, Brite Site, Lumenok, BPE, Truglo, Apex Gear, Sims, Black Widow, Thunderhorn, Pine Ridge, Viper, Ameristep, Bateman, Benders, Flextone, Ozcut, Last Chance, Maple Leaf, AMG, Octane, Option, Rangeomatic, Shrewd, Top Hat, Tusker, Kayuga, Cartel, Bjorn, Mountain Man, ASAT, Magnus, Thundervalley Archery, Rose City, Brownell, All Blade, Hushpuk, Martin.
More than 1600 compound bows and 500 recurve bows are in stock
- you can be sure to find a bow to suit your needs.
Abbey Archery is Australian owned. We don't pretend to be the biggest - we are the biggest.
Get immediate delivery and Australian support, from Abbey Archery.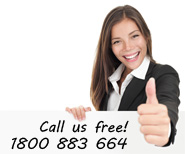 Got a question, can't see what you want or, need help?
Search for products at the top left of this page or, phone us free from within Australia on 1800 883 664 (Sydneysiders - please call 8850-6400) or, from outside Australia call: Sydney +61 2 8850 6400.
Or, send us a message.
All Prices are in Australian Dollars (AUD) and include GST except where noted.
Abbey Archery: Australia's largest Archery Company since 1975. Now celebrating 40 years of service
Unit 7, 15 Carrington Road,
Castle Hill
,
NSW
,
2154
Australia
. Phone:
02 8850-6400
AbbeyArchery.com.au is a secure store that respects your privacy.
Copyright © 2006-2021 Abbey Archery Pty. Ltd. ABN 92051015555