ABBEY'S WEEKLY ARCHERY NEWS
News this week includes:
Treat someone to a new bow, at a sale price, for Christmas!. Select from our range of Run Out Bows. All brand new, only superseded. Some models are 30% off!
Hoyt has released their 2024 hunting bow range with their new HBX Xact cam system and new WireWRX bowstrings, featured in the premium Carbon RX8 Ultra, Carbon RX8 and the Alpha models, Alpha X 33 and the Alpha X 30 also have a new riser design to improve vibration, which works in harmony with the new cam and limb systems. Hoyt continue to improve their already excellent hunting bows.
The fabulous new 2024 line up from Bowtech was released yesterday and is now featuring on our website with high quality images of each bow. You can choose from Carbon One X, Core SR, Core SS, Eva Gen3 and Justice. Hurry!! We've already received a few pre-orders, so jump in and be one of the first in Oceania to own one of these flagship bows and be ahead of the game!
The exciting new 2024 line up from Bear Archery was released last week and is now featuring on our website with high quality images of each new bow. You can choose from Persist, Surpass, Paradigm RTH, Whitetail Maxx RTH, Whitetail Maxx, Alaskan XT RTH and Alaskan XT. Hurry!! We are taking pre orders, so be one of the first in Australia to own one of these Bear flagship bows. You will be really impressed!
We are taking preorders for the new Mathews Title 38in and 36in Target Bows. Be the first to own one of these beauties. Check them out in our 2024 Bows Preview tab.
Our Sumner Park and Castle Hill stores stock the largest selection of 2023 Compound Bows in Australia. We just received a top up shipment of Bowtech Carbon One, SX80 and Reckoning Gen2 36.
Currently in stock Hoyt VTM 34, VTM 31 and Z1S and Carbon RX7 & Carbon RX7 Ultra .
Also in stock we have Mathews Phase4 33, & Image. All these beauties are selling like hot cakes. Rush in to get one today.
We welcome phone, email & online orders but suggest you make an appointment for a bow setup - allow up to 90 minutes to set up your bow.
Freight update. There are still long delays in manufacturers supplying products with orders held up due to unavailability of containers, shippers bumping orders etc. Our freight costs are rising at every order.
That's it for this week, good shooting...

CURRENT SPECIALS
Abbey Archery: Largest hunting and target archery equipment supplier in Australia, New Zealand & Asia, serving customers with its huge online & retail stores in Sydney & Brisbane. Founded in 1975, we distribute archery products from 95 manufacturers including Bear, Hoyt, Mathews, BowTech, Diamond, Win & Win, WNS Archery, Easton, Gold Tip, Carbon Express, GAS Bowstrings, Trueflight Feathers, AAE, Trophy Ridge, Cajun Bowfishing, Jim Fletcher, Slick Trick, Bitzenburger, Bohning, Morrell, Rinehart, Delta, McKenzie, BCE, B3 Archery, Carter, TRU Ball, STAN, Saunders, Hamskea, S4 Gear, Muzzy, Tru-Fire, Doinker, NAP, Vista, Plano, SKB, Spot-Hogg, HHA, Axcel, TightSpot, Bowmaster, Glow Peep, GWS, Specialty, Threadz, BCY, Werner Beiter, Shibuya, Brite Site, Lumenok, BPE, Truglo, Apex Gear, Sims, Black Widow, Thunderhorn, Pine Ridge, Viper, Ameristep, Bateman, Benders, Flextone, Last Chance, Maple Leaf, AMG, Octane, Option, Rangeomatic, Shrewd, TopHat, Tusker, Kayuga, Cartel, Bjorn, Mountain Man, ASAT, Magnus, Rose City, Brownell, Martin.
More than 1600 compound bows and 500 recurve bows are in stock
- you can be sure to find a bow to suit your needs.
Abbey Archery is Australian owned. We don't pretend to be the biggest - we are the biggest.
Get immediate delivery and Australian support, from Abbey Archery.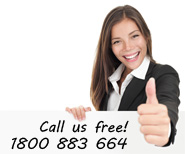 Got a question, can't see what you want or, need help?
Search for products at the top left of this page or, phone us free from within Australia on 1800 883 664 (Sydneysiders - please call 8850-6400) or, from outside Australia call: Sydney +61 2 8850 6400.
Or, send us a message.
All Prices are in Australian Dollars (AUD) and include GST except where noted.
Abbey Archery: Australia's largest Archery Company since 1975. Now celebrating 47 years of service.
Unit 7, 15 Carrington Road,
Castle Hill
,
NSW
,
2154
Australia
. Phone:
02 8850-6400
AbbeyArchery.com.au is a secure store that respects your privacy.
Copyright © 2006-2023 Abbey Archery Pty. Ltd. ABN 92051015555