ABBEY'S WEEKLY ARCHERY NEWS
News this week includes:
Stop press, big news! Hoyt Archery Inc have just launched a new bow to the market, the NITRUX, The most affordable high performance Hoyt bow to date. Stacked with high-end inclusions that are normally seen on a premium priced bow, the NITRUX has them built in at a greatly reduced cost. This bow is set to make its mark in no time with features such as:



ATA speed of 333 fps
A compact Axle to axle length of 31.5"
Brace Height of 6.5"
Mass weight of 4.1 lbs
An Alloy Tec riser connected to QuadFlex Limbs with machined aluminium limb pockets
An inline Roller Guard
BCY X Strings and Cables
The X-Act Grip
Powered by the NITRUX Cam



The NITRUX is available in Camo patterns of Realtree Edge, Kuiu Verde 2.0, Sitka Subalpine, Under Armour Ridge Reaper Barren as well as Blackout. If you are seeking a target finish it is available in all of the same colours as the Hyper Force. Don't miss out, our first shipment of bows is sure to go fast. Arrival is due Friday 20th July to our Castle Hill store.
Our latest shipment from Bear Archery has arrived. Back in stock are the eye catching Moonshine colours for the Cruzer G2, these being Undertow, Toxic, Wildfire and Muddy Girl. As well as these we are stocked up with the high performance Kuma and Kuma LD, Species RTH, Approach RTH, Cruzer Lite RTH, Approach HC and Cruzer models.
Trophy Taker arrow rests are in abundance in both the Smackdown Pro and Smackdown Pro Click. These rests have a reputation for quality and their sales tell the story.
Hoyt is arriving this week with more stock of the increasingly popular REDWRX Carbon RX1, REDWRX Carbon RX1 Turbo and REDWRX Carbon RX1 Ultra.
Winter is the time when many hunters are heading to the hills to take down some toothy mountain boars. Check out some quality two blade broadheads from Kayuga and Ozcut to get the job done.
Over the weekend of July 14/15 Abbey Archery Team Shooters Ian Summers and Blaine Scarr took out the best Sponsored Team at the Castlereagh 3D Championships held at Mendooran, NSW by the Dubbo 3D Archers. This was the inaugural 3DAAA tournament for the club and an excellent event.
More news on the Shooting Team front. Ian Summers recently returned from the Norfolk Island 3D Travel Centre 3D Archery Championships where he took out Mens Freestyle Unlimited. This is the 16th year the tournament has been run, attracting competitors from Australia and New Zealand:
That's it for this week, good shooting...

CURRENT SPECIALS
Abbey Archery: Largest hunting and target archery equipment supplier in Australia, New Zealand & Asia, serving customers with its huge online & retail stores in Sydney & Brisbane & its 10 tonne truck travelling across Australia, fully fitted-out as a Pro Shop. Founded in 1975, we distribute archery products from 95 manufacturers including Bear, Hoyt, BowTech, Diamond, Elite, Mathews, Mission, Win & Win, Easton, Beman, Carbon Express, Gold Tip, Trueflight Feathers, AAE, Trophy Ridge, Cajun Bowfishing, Jim Fletcher, FUSE, SF Archery, Winners Archery, Scott, CBE, Slick Trick, DUEL, Winners Choice, Bohning, Delta, McKenzie, Rinehart, Carter, TRU Ball, STAN, Saunders, Tink's, Trophy Taker, SURE-LOC, S4 Gear, Apple, Muzzy, Tru-Fire, GAS Bowstrings, Doinker, New Archery Products, Vista, ASAT, Plano, Spot-Hogg, TightSpot, Titan, Bowmaster, Magnus, PDP, Snaro, Glow Peep, Game Warning Systems, HHA, Cobra, Specialty, BCY, Werner Beiter, Shibuya, Rose City, Lumenok, BPE, Truglo, Apex Gear, Brownell, Sims, Black Widow, AMS Bowfishing, Thunderhorn, Pine Ridge, Viper, Hamskea, All Blade, Ameristep, Axcel, Bateman, Bearpaw, Benders, Feather River, Flextone, Hushpuk, Kayuga, Last Chance, Maple Leaf, Octane, Option, Oz Cut, Rangeomatic, Shrewd, Top Hat, Tusker, Clean-Shot Archery, Cartel, Bjorn, Thundervalley Archery, Feather River, Mountain Man, Selway, Martin.
More than 1600 compound bows and 500 recurve bows are in stock
- you can be sure to find a bow to suit your needs.
Abbey Archery is Australian owned. We don't pretend to be the biggest - we are the biggest.
Get immediate delivery and Australian support, from Abbey Archery.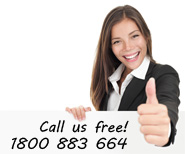 Got a question, can't see what you want or, need help?
Search for products at the top left of this page or, phone us free from within Australia on 1800 883 664 (Sydneysiders - please call 8850-6400) or, from outside Australia call: Sydney +61 2 8850 6400.
Or, send us a message.
All Prices are in Australian Dollars (AUD) and include GST except where noted.
Abbey Archery: Australia's largest Archery Company since 1975. Now celebrating 40 years
of service
Unit 7, 15 Carrington Road,
Castle Hill
,
NSW
,
2154
Australia
.
Phone:
02 8850-6400
Fax:
02 8850-6411
AbbeyArchery.com.au is a secure store that respects your privacy.
Copyright © 2006-2018 Abbey Archery Pty. Ltd. ABN 92051015555