ABBEY'S WEEKLY ARCHERY NEWS
News this week includes:
Exciting times! Two of our Castle Hill staff, Jonathon Milne and Alex King have headed off to Las Vegas, USA to compete in the World Archery Festival.

The 'Vegas Shoot' is widely known as the largest and most prestigious Indoor Archery tournament in the world attracting competitor numbers in excess of 3000 Archers.

Archers of all levels from Novice to Professional and even Olympians frequent this famous tournament each year and many others have it as a bucket list, must attend event, at least one time in their Archery career.

The Vegas shoot runs for three days with a round of 30 arrows per day at the traditional 'Vegas Target', a 3 spot 40cm target in a triangular pattern.



Not only famous, the event also boasts tremendous prize money with last year's winner Sergio Pagni from Italy winning over USD$50,000 for taking out the Men's Championship division!

This year the total payout purse across all divisions is in excess of USD$403,000 (AUD$528,000) in cash and scholarships.

We wish Jonathon & Alex "Good Luck" and all the very best in The Vegas Shoot and we will keep you informed on their progress.
That's it for this week, good shooting...

CURRENT SPECIALS
RECENT ARRIVALS
Abbey Archery: Largest hunting and target archery equipment supplier in Australia, New Zealand & Asia, serving customers with its huge online & retail stores in Sydney & Brisbane & its 10 tonne truck travelling across Australia, fully fitted-out as a Pro Shop. Founded in 1975, we distribute archery products from 95 manufacturers including Bear, Hoyt, BowTech, Diamond, Elite, Mathews, Mission, Win & Win, Easton, Beman, Trueflight Feathers, AAE, Trophy Ridge, FUSE, SF Archery, Scott, CBE, Winner's Choice, DUEL, Bohning, Delta, McKenzie, Rinehart, Carter, Saunders, Trophy Taker, SURE-LOC, S4 Gear, Apple, Tru-Fire, Doinker, New Archery Products, Vista, ASAT, TRU Ball, Plano, Spot-Hogg, TightSpot, JoJan, Titan, Magnus, PDP, Snaro, Slick Trick, Jim Fletcher, Glow Peep, Game Warning Systems, HHA, Cobra, Specialty, BCY, Beiter, Shibuya , Bowmaster, Rose City, Lumenok, BPE, TRUGLO, Apex Gear, Brownell, Sims, Black Widow, AMS Bowfishing, Thunderhorn, Pine Ridge, Viper, Hamskea, All Blade, Ameristep, Axcel, Bateman, Bearpaw, Benders, Cajun, Eastman Outdoors, Carbon Express, Gold Tip, Feather River, Flextone, Hushpuk, Kayuga, Last Chance, Maple Leaf, Octane, Option, Oz Cut, Rangeomatic, Shrewd, Top Hat, Tusker, Cartel, Bjorn, Tenzing, Thundervalley Archery, Selway & Martin.
More than 1600 compound bows and 500 recurve bows are in stock
- you can be sure to find a bow to suit your needs.
Abbey Archery is Australian owned. We don't pretend to be the biggest - we are the biggest.
Get immediate delivery and Australian support, from Abbey Archery.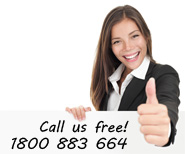 Got a question, can't see what you want or, need help?
Search for products at the top left of this page or, phone us free from within Australia on 1800 883 664 (Sydneysiders - please call 8850-6400) or, from outside Australia call: Sydney +61 2 8850 6400.
Or, send us a message.
All Prices are in Australian Dollars (AUD) and include GST except where noted.
Abbey Archery: Australia's largest Archery Company since 1975. Now celebrating 40 years
of service
Unit 7, 15 Carrington Road,
Castle Hill
,
NSW
,
2154
Australia
.
Phone:
02 8850-6400
Fax:
02 8850-6411
AbbeyArchery.com.au is a secure store that respects your privacy.
Copyright © 2006-2017 Abbey Archery Pty. Ltd. ABN 92051015555