ABBEY'S WEEKLY ARCHERY NEWS
News this week includes:
Our Brisbane store will be closed for the EKKA Show Holiday on Wednesday, 10/08/2022 and will reopen for business on Thursday, 11/08/2022. Our Sydney store is open for business as usual.
Our huge 40 foot high-cube Delta McKenzie target container arrived, bursting with 519 targets, Backyard animals, new Pro 3D Howling Wolf & Tapir, Big 8 XL, Wedgie Bag, Kill Zones, Mo Foam Greenline, Speedbags to suit every budget, Tuffblock & the fun IMP 3D Target for all the family to practice on.
A 2nd 40 ft HC Morrell target container docked after months of delays. Our warehouse & both Castle Hill & Sumner Park stores are full of 920 targets. Huge array to suit every pocket, M48 Indoor, Big High & High Rollers, Outdoor Range, Cameron Hanes Keep Hammering, Dual Threat, Super Duper, Supreme 3 & Stinger.
Another shipment of Mathews has just turned up, this time not only containing more V3X bows but also target bows and accessories! Mathews truly is the hot bow brand of the year.
Another order from Shibuya Archery arrived, chock-a-block full of high quality archery accessories including Ultima RC III Carbon sights, Ultima Rests, DX Plungers & Soft Bow cases.
We were pleased to receive a long awaited order from Gold Tip with more Hunter Pro, Hunter XT, Hunter, Kinetic KAOS & Traditional arrows and shafts & accessories.
Two more Hoyt orders arrived to stock our shelves with the ever popular RX7, Ventum Pro, Torrex, Invicta & accessories like the new rare to find Carbon SuperLite Quiver in 1 & 2 piece models that sit close to your bow.
COVID-19 Update. Health authorities recommend wearing a mask. We welcome phone, email & online orders but suggest you make an appointment if you want a bow setup.
Freight update. There are still long delays in manufacturers supplying products with orders held up due to unavailability of containers, shippers bumping orders etc. Our freight costs are rising at every order.

Thank you for your patience & understanding. Stay safe.
That's it for this week, good shooting...

CURRENT SPECIALS
Abbey Archery: Largest hunting and target archery equipment supplier in Australia, New Zealand & Asia, serving customers with its huge online & retail stores in Sydney & Brisbane. Founded in 1975, we distribute archery products from 95 manufacturers including Bear, Hoyt, Mathews, BowTech, Diamond, Mission, Win & Win, WNS Archery, AccuBow, Easton, Beman, Gold Tip, Carbon Express, GAS Bowstrings, Trueflight Feathers, AAE, Trophy Ridge, Cajun Bowfishing, Jim Fletcher, FUSE, Slick Trick, DUEL,Bitzenburger, Bohning, Morrell, Rinehart, Delta, McKenzie, BCE, B3 Archery, Carter, TRU Ball, STAN, Saunders, Hamskea, Trophy Taker, S4 Gear, Apple, Muzzy, Tru-Fire, Doinker, NAP, Vista, Plano, Spot-Hogg, HHA, Axcel, TightSpot, Bowmaster, Glow Peep, GWS, Specialty, BCY, Werner Beiter, Shibuya, Brite Site, Lumenok, BPE, Truglo, Apex Gear, Sims, Black Widow, Thunderhorn, Pine Ridge, Viper, Ameristep, Bateman, Benders, Flextone, Ozcut, Last Chance, Maple Leaf, AMG, Octane, Option, Rangeomatic, Shrewd, Top Hat, Tusker, Kayuga, Cartel, Bjorn, Mountain Man, ASAT, Magnus, Thundervalley Archery, Rose City, Brownell, All Blade, Hushpuk, Martin.
More than 1600 compound bows and 500 recurve bows are in stock
- you can be sure to find a bow to suit your needs.
Abbey Archery is Australian owned. We don't pretend to be the biggest - we are the biggest.
Get immediate delivery and Australian support, from Abbey Archery.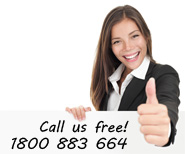 Got a question, can't see what you want or, need help?
Search for products at the top left of this page or, phone us free from within Australia on 1800 883 664 (Sydneysiders - please call 8850-6400) or, from outside Australia call: Sydney +61 2 8850 6400.
Or, send us a message.
All Prices are in Australian Dollars (AUD) and include GST except where noted.
Abbey Archery: Australia's largest Archery Company since 1975. Now celebrating 47 years of service.
Unit 7, 15 Carrington Road,
Castle Hill
,
NSW
,
2154
Australia
. Phone:
02 8850-6400
AbbeyArchery.com.au is a secure store that respects your privacy.
Copyright © 2006-2022 Abbey Archery Pty. Ltd. ABN 92051015555