ABBEY'S WEEKLY ARCHERY NEWS
News this week includes:
Our Mathews order arrived just before Easter replenishing our stocks of V3X 33 Bows as well as accessories. Due to its popularity we have another shipment of V3X bows which should be arriving into our warehouse in early May.
A large shipment from Hamskea Archery has just arrived. Like the V3X, the Hamskea arrow rests are proving extremely popular. More Trinity Hunter Rests and Hybrid Hunter Pro Rests as well as the popular Epsilon in Standard and Mathews mount options. Hamskea produce the Insight Peep System and Clarifying Lens and we have good stock of these.
Pine Ridge Archery are known for their high quality archery accessories such as the Kwik Stand, XL Allen Wrenches and Standard Allen Wrenches, Nitro String Loops and Nitro Whiskers in a variety of colours and the ever in demand Arrow Inspector and Nitro Button XL.
A small order of Bee Stinger arrived this week containing a selection of Micro Hex stabilisers. The Micro Hex is an excellent addition to your hunting setup and is available in a variety of colours to match up to your bow.
For all our tuning gurus out there, we have received more stock of the original Brite Site 3rd Axis. This really is an invaluable piece of equipment. Super easy to set your sight up and easy to use. Order one of these today, you will not be disappointed.
COVID-19 Update. Health authorities recommend you to wear a mask. We welcome phone, email & online orders but suggest you make an appointment if you want a bow setup.
Freight update. We still have continuing long delays in receiving orders. 12 orders have been coming for some months and many are still a month away from landing. In the US, container shortages, railhead rejections, unavailability of space on ships, ships being diverted, we are experiencing all these issues, not to mention manufacturers having supply chain delays that have created longer wait times for products. The Australian dollar is quite volatile due to the Covid issues in China and freight costs have increased significantly.

Thank you for your patience & understanding. Stay safe
That's it for this week, good shooting...

CURRENT SPECIALS
Abbey Archery: Largest hunting and target archery equipment supplier in Australia, New Zealand & Asia, serving customers with its huge online & retail stores in Sydney & Brisbane. Founded in 1975, we distribute archery products from 95 manufacturers including Bear, Hoyt, Mathews, BowTech, Diamond, Mission, Win & Win, WNS Archery, AccuBow, Easton, Beman, Gold Tip, Carbon Express, GAS Bowstrings, Trueflight Feathers, AAE, Trophy Ridge, Cajun Bowfishing, Jim Fletcher, FUSE, Slick Trick, DUEL,Bitzenburger, Bohning, Morrell, Rinehart, Delta, McKenzie, BCE, B3 Archery, Carter, TRU Ball, STAN, Saunders, Hamskea, Trophy Taker, S4 Gear, Apple, Muzzy, Tru-Fire, Doinker, NAP, Vista, Plano, Spot-Hogg, HHA, Axcel, TightSpot, Bowmaster, Glow Peep, GWS, Specialty, BCY, Werner Beiter, Shibuya, Brite Site, Lumenok, BPE, Truglo, Apex Gear, Sims, Black Widow, Thunderhorn, Pine Ridge, Viper, Ameristep, Bateman, Benders, Flextone, Ozcut, Last Chance, Maple Leaf, AMG, Octane, Option, Rangeomatic, Shrewd, Top Hat, Tusker, Kayuga, Cartel, Bjorn, Mountain Man, ASAT, Magnus, Thundervalley Archery, Rose City, Brownell, All Blade, Hushpuk, Martin.
More than 1600 compound bows and 500 recurve bows are in stock
- you can be sure to find a bow to suit your needs.
Abbey Archery is Australian owned. We don't pretend to be the biggest - we are the biggest.
Get immediate delivery and Australian support, from Abbey Archery.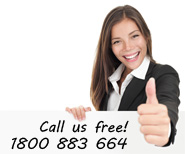 Got a question, can't see what you want or, need help?
Search for products at the top left of this page or, phone us free from within Australia on 1800 883 664 (Sydneysiders - please call 8850-6400) or, from outside Australia call: Sydney +61 2 8850 6400.
Or, send us a message.
All Prices are in Australian Dollars (AUD) and include GST except where noted.
Abbey Archery: Australia's largest Archery Company since 1975. Now celebrating 40 years of service.
Unit 7, 15 Carrington Road,
Castle Hill
,
NSW
,
2154
Australia
. Phone:
02 8850-6400
AbbeyArchery.com.au is a secure store that respects your privacy.
Copyright © 2006-2022 Abbey Archery Pty. Ltd. ABN 92051015555