ABBEY'S WEEKLY ARCHERY NEWS
News this week includes:
Changed Saturday hours: Effective immediately, our new closing time on Saturdays at our retail stores, will be 1.00pm. The revised Saturday retail store hours are now 8.00am to 1.00pm.
Gold Tip arrows and shafts are now in stock at our Castle Hill and Sumner Park stores. We have large stocks of arrows, shafts and components with even more on the way. Check back soon to see the pricing on line with the ability to order. In the meantime please phone us for a pricing on Gold Tip products or to place an order. See pics below:
Our large shipment of 2018 Bear Archery bows has arrived in store. This much anticipated delivery includes bows across the line up such as the Kuma, Approach HC, Approach RTH Package, Species RTH Package, Cruzer Bow and the popular Cruzer G2 and Cruzer Lite. Also in the traditional line up of Bear are the popular Montana Longbow and Grizzly Recurve bows. Check out each page for the latest specs and information or drop in to either our Castle Hill or Sumner Park stores to check them out in person!
Hot on the heels of our Bear delivery was the second BowTech shipment for 2018. The Realm and Realm X are set to be one of the stand out bows this year! With a super smooth draw cycle, incredible speed and enhanced tunability of smart bow technology. If you are a target archer searching for an economically priced bow with high end quality, look no further than the Diamond Medalist 38. With a long axle to axle length of 38" coupled with a draw length range of 23-32.5" this bow can suit a myriad of different archers and produce great results.
Some of our latest specials need to be taken advantage of before they sell out, deals like this are too good to pass up! We have huge savings across the board on Sure-Loc Target Sights such as the Supreme, One, Icon X and Quest X. Once these models sell out they are gone. Hurry and grab a bargain.
Hoyt is in the building! A selection of 2018 Hoyt bows has arrived including our first target finish Pro Force models in Mean Green and Silver Ice. Not only has the Pro Force arrived but also the Hyper Force, Hoyt's premium aluminium hunting bow. Get in quick to secure a REDWRX carbon bow, limited quantities of the RX-1, RX-1 Ultra and RX-1 Turbo are available in store now.
That's it for this week, good shooting...

CURRENT SPECIALS
Abbey Archery: Largest hunting and target archery equipment supplier in Australia, New Zealand & Asia, serving customers with its huge online & retail stores in Sydney & Brisbane & its 10 tonne truck travelling across Australia, fully fitted-out as a Pro Shop. Founded in 1975, we distribute archery products from 95 manufacturers including Bear, Hoyt, BowTech, Diamond, Elite, Mathews, Mission, Win & Win, Easton, Beman, Carbon Express, Gold Tip, Trueflight Feathers, AAE, Trophy Ridge, Cajun Bowfishing, Jim Fletcher, FUSE, SF Archery, Winners Archery, Scott, CBE, Slick Trick, DUEL, Winners Choice, Bohning, Delta, McKenzie, Rinehart, Carter, TRU Ball, STAN, Saunders, Tink's, Trophy Taker, SURE-LOC, S4 Gear, Apple, Muzzy, Tru-Fire, GAS Bowstrings, Doinker, New Archery Products, Vista, ASAT, Plano, Spot-Hogg, TightSpot, Titan, Bowmaster, Magnus, PDP, Snaro, Glow Peep, Game Warning Systems, HHA, Cobra, Specialty, BCY, Werner Beiter, Shibuya, Rose City, Lumenok, BPE, Truglo, Apex Gear, Brownell, Sims, Black Widow, AMS Bowfishing, Thunderhorn, Pine Ridge, Viper, Hamskea, All Blade, Ameristep, Axcel, Bateman, Bearpaw, Benders, Feather River, Flextone, Hushpuk, Kayuga, Last Chance, Maple Leaf, Octane, Option, Oz Cut, Rangeomatic, Shrewd, Top Hat, Tusker, Clean-Shot Archery, Cartel, Bjorn, Thundervalley Archery, Feather River, Mountain Man, Selway, Martin.
More than 1600 compound bows and 500 recurve bows are in stock
- you can be sure to find a bow to suit your needs.
Abbey Archery is Australian owned. We don't pretend to be the biggest - we are the biggest.
Get immediate delivery and Australian support, from Abbey Archery.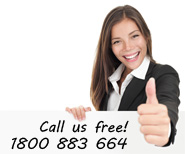 Got a question, can't see what you want or, need help?
Search for products at the top left of this page or, phone us free from within Australia on 1800 883 664 (Sydneysiders - please call 8850-6400) or, from outside Australia call: Sydney +61 2 8850 6400.
Or, send us a message.
All Prices are in Australian Dollars (AUD) and include GST except where noted.
Abbey Archery: Australia's largest Archery Company since 1975. Now celebrating 40 years
of service
Unit 7, 15 Carrington Road,
Castle Hill
,
NSW
,
2154
Australia
.
Phone:
02 8850-6400
Fax:
02 8850-6411
AbbeyArchery.com.au is a secure store that respects your privacy.
Copyright © 2006-2018 Abbey Archery Pty. Ltd. ABN 92051015555