ABBEY'S WEEKLY ARCHERY NEWS
News this week includes:
Christmas Sale

(in store). Get into Abbey Archery this Saturday December 16, for our Christmas Sale! If you are thinking of buying an archery gift for someone, this will be the time to grab a bargain! The Sale will run from 8am till 2pm at both locations, Castle Hill NSW and Sumner Park QLD.
It is well worth the trip to scoop up one of the many in store super low mark down bargains with 10% off storewide on floor stock*
Sale is for one day only, all purchases to be made in store on the day, sorry no Lay-bys or rain checks. Good Luck.
*Please note this offer does not apply to Lay-bys, 2018 compound and recurve bows or already marked down items.
Stuck for ideas for a present? The Abbey Archery Gift Voucher makes a perfect gift. Gift vouchers are immediately emailed to your gift recipient so you can still buy one on any day and it will be received on the same day!


Abbey Archery will be open throughout the Christmas and New Year period. Our opening hours will be:

Saturday 23rd December Open 8am - 2pm
Monday 25th December CLOSED
Tuesday 26th December CLOSED
Wednesday 27th December Open 9am - 6pm
Thursday 28th December Open 9am - 6pm
Friday 29th December Open 9am - 6pm
Saturday 30th December Open 8am - 2pm
Monday 1st January CLOSED
Tuesday 2nd January Open normal business hours.


Come in and checkout our "in-store only" savings throughout the above opening times and be sure to grab a bargain. We wish everyone a very Merry Christmas and a Happy New Year.
Extension to Saturday trading hours. In response to requests from our customers, we are extending our trading hours on Saturdays until 2.00pm. We hope this helps customers who have sports and club commitments or have to travel long distances to attend our stores.
We recently received our first Realm and Realm X bows from BowTech. Upon first impressions this new series looks to be the most advanced line up they have ever offered. Check out these new models.
Abbey Archery is now stocking the ever reliable, high quality Bitzenburger fletching jig. This product has stood the test of time and is used in store by our arrow production team.
For the string builders out there Abbey Archery now has Pine Ridge Nitro Button XL's in stock as an alternative speed nock system. Easy to install and look great on your finished product.
Are you in the market for a new arrow rest and on a budget? We have some super big specials available on select Trophy Taker models. Get in quick on the Trophy Taker Xtreme FC Top Slot Fall Away Camo and Trophy Taker Pronghorn SL Fall Away Black before they all go!
On the competitive front, Team Shooters Isaac and Blaine Scarr topped off a fantastic year of competition at the 3DAAA National Titles. Isaac won Hunter Class and also took out Shooter of the Year. Blaine and Isaac had tremendous success in the Sponsored Team competition also, winning the NSW Series, National Championship and Sponsored Team Of The Year.
Remember, free shipping is available on BowTech, Elite, Diamond, Bear, Hoyt and Mathews bows and limbs (see conditions).
It was only some 3 weeks ago when our Rinehart 20 foot container arrived into store, but today our Delta McKenzie 40 foot, high cube container finally made its way in. It was an early start for all hands and everyone worked extremely hard to stow away all the animals and replacement cores, target butts and bags and target faces. There is not a spare space in our warehouse or on our pallet racking and there are plenty of animals and bags on the store floor to greet customers!
If any clubs would like a stock list sent to them, please contact us and we will be only too happy to email it to you.
We have also replaced our shooting lane target bags and the old ones have been priced at pretty low prices, so if you are a hunter or target archer in need of a bag, you can pick up a bargain. They are terrific value.
That's it for this week, good shooting...

CURRENT SPECIALS
Abbey Archery: Largest hunting and target archery equipment supplier in Australia, New Zealand & Asia, serving customers with its huge online & retail stores in Sydney & Brisbane & its 10 tonne truck travelling across Australia, fully fitted-out as a Pro Shop. Founded in 1975, we distribute archery products from 95 manufacturers including Bear, Hoyt, BowTech, Diamond, Elite, Mathews, Mission, Win & Win, Easton, Beman, Carbon Express, Gold Tip, Trueflight Feathers, AAE, Trophy Ridge, Cajun Bowfishing, Jim Fletcher, FUSE, SF Archery, Winners Archery, Scott, CBE, Slick Trick, DUEL, Winners Choice, Bohning, Delta, McKenzie, Rinehart, Carter, TRU Ball, STAN, Saunders, Tink's, Trophy Taker, SURE-LOC, S4 Gear, Apple, Muzzy, Tru-Fire, GAS Bowstrings, Doinker, New Archery Products, Vista, ASAT, Plano, Spot-Hogg, TightSpot, Titan, Bowmaster, Magnus, PDP, Snaro, Glow Peep, Game Warning Systems, HHA, Cobra, Specialty, BCY, Werner Beiter, Shibuya, Rose City, Lumenok, BPE, Truglo, Apex Gear, Brownell, Sims, Black Widow, AMS Bowfishing, Thunderhorn, Pine Ridge, Viper, Hamskea, All Blade, Ameristep, Axcel, Bateman, Bearpaw, Benders, Feather River, Flextone, Hushpuk, Kayuga, Last Chance, Maple Leaf, Octane, Option, Oz Cut, Rangeomatic, Shrewd, Top Hat, Tusker, Clean-Shot Archery, Cartel, Bjorn, Thundervalley Archery, Feather River, Mountain Man, Selway, Martin.
More than 1600 compound bows and 500 recurve bows are in stock
- you can be sure to find a bow to suit your needs.
Abbey Archery is Australian owned. We don't pretend to be the biggest - we are the biggest.
Get immediate delivery and Australian support, from Abbey Archery.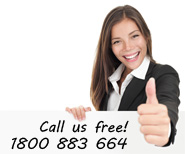 Got a question, can't see what you want or, need help?
Search for products at the top left of this page or, phone us free from within Australia on 1800 883 664 (Sydneysiders - please call 8850-6400) or, from outside Australia call: Sydney +61 2 8850 6400.
Or, send us a message.
All Prices are in Australian Dollars (AUD) and include GST except where noted.
Abbey Archery: Australia's largest Archery Company since 1975. Now celebrating 40 years
of service
Unit 7, 15 Carrington Road,
Castle Hill
,
NSW
,
2154
Australia
.
Phone:
02 8850-6400
Fax:
02 8850-6411
AbbeyArchery.com.au is a secure store that respects your privacy.
Copyright © 2006-2017 Abbey Archery Pty. Ltd. ABN 92051015555