ABBEY'S WEEKLY ARCHERY NEWS
News this week includes:
Our latest shipment from Hoyt has just arrived including more of the  2019 NITRUX in an array of poundage and colour options.  This bow has hit the ground running and proving extremely popular at both our Castle Hill and Sumner Park stores!  The outstanding REDWRX series is also represented in this shipment with all models including the RX1, RX1 Turbo and the longer axle to axle RX1 Ultra. For the long draw archers out there we also have the super stable Double XL in a number of different options.
A large order of bow presses from Last Chance Archery has just arrived.  Get in quick as these move out the door fast!  Check out the EZ Green Bow Press and the EZ Press Deluxe Bow Press if you are in the market for an excellent Bow Press for home or shop use.
Arriving soon in store will be our first shipment of the new Bee Stinger Micro Hex Hunting Stabilisers.  The Micro Hex is a micro diameter stabiliser that includes proprietary counter vail technology that dampens quickly for less vibration. Check this space very soon to be able to purchase this fantastic new stabiliser online, while reviewing all of its excellent features.
On the Shooting Team front, three of our members had great success at the 3DAAA Benchmark Marked Distance 3D Tournament held at Tweed Heads over the weekend.  The tournament attracted archers from all disciplines of the sport who were interested in taking part in marked distance 3D Archery with the chance of winning some cash.  In the Open Division, Ian Summers took out 5th place after making it all the way to the Top 5 Shootdown, a tremendous effort.  Brad Stephan also had great success taking out 9th place in the highly contested division.  In the restricted Class, Team Shooter Damien Ormiston from Moranbah QLD excelled, taking out the top spot.  Damien entered the Top 5 Shootout as the number one qualifier and held his lead all the way through till the end:
That's it for this week, good shooting...

CURRENT SPECIALS
Abbey Archery: Largest hunting and target archery equipment supplier in Australia, New Zealand & Asia, serving customers with its huge online & retail stores in Sydney & Brisbane & its 10 tonne truck travelling across Australia, fully fitted-out as a Pro Shop. Founded in 1975, we distribute archery products from 95 manufacturers including Bear, Hoyt, BowTech, Diamond, Elite, Mathews, Mission, Win & Win, Easton, Beman, Carbon Express, Gold Tip, Trueflight Feathers, AAE, Trophy Ridge, Cajun Bowfishing, Jim Fletcher, FUSE, SF Archery, Winners Archery, Scott, CBE, Slick Trick, DUEL, Winners Choice, Bohning, Delta, McKenzie, Rinehart, Carter, TRU Ball, STAN, Saunders, Tink's, Trophy Taker, SURE-LOC, S4 Gear, Apple, Muzzy, Tru-Fire, GAS Bowstrings, Doinker, New Archery Products, Vista, ASAT, Plano, Spot-Hogg, TightSpot, Titan, Bowmaster, Magnus, PDP, Snaro, Glow Peep, Game Warning Systems, HHA, Cobra, Specialty, BCY, Werner Beiter, Shibuya, Rose City, Lumenok, BPE, Truglo, Apex Gear, Brownell, Sims, Black Widow, AMS Bowfishing, Thunderhorn, Pine Ridge, Viper, Hamskea, All Blade, Ameristep, Axcel, Bateman, Bearpaw, Benders, Feather River, Flextone, Hushpuk, Kayuga, Last Chance, Maple Leaf, Octane, Option, Oz Cut, Rangeomatic, Shrewd, Top Hat, Tusker, Clean-Shot Archery, Cartel, Bjorn, Thundervalley Archery, Feather River, Mountain Man, Selway, Martin.
More than 1600 compound bows and 500 recurve bows are in stock
- you can be sure to find a bow to suit your needs.
Abbey Archery is Australian owned. We don't pretend to be the biggest - we are the biggest.
Get immediate delivery and Australian support, from Abbey Archery.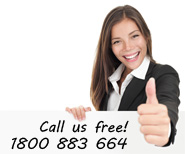 Got a question, can't see what you want or, need help?
Search for products at the top left of this page or, phone us free from within Australia on 1800 883 664 (Sydneysiders - please call 8850-6400) or, from outside Australia call: Sydney +61 2 8850 6400.
Or, send us a message.
All Prices are in Australian Dollars (AUD) and include GST except where noted.
Abbey Archery: Australia's largest Archery Company since 1975. Now celebrating 40 years
of service
Unit 7, 15 Carrington Road,
Castle Hill
,
NSW
,
2154
Australia
.
Phone:
02 8850-6400
Fax:
02 8850-6411
AbbeyArchery.com.au is a secure store that respects your privacy.
Copyright © 2006-2018 Abbey Archery Pty. Ltd. ABN 92051015555