ABBEY'S WEEKLY ARCHERY NEWS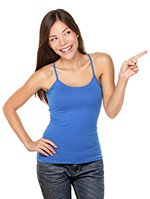 News this week includes:
We are back into the swing of things and looking forward to a busy year ahead. The Abbey Archery Team hopes that you had an enjoyable and relaxing Christmas break with friends and family.
Our Easton shipment has arrived in store with ample quantities of Powerflight arrows, Axis 5mm and FMJ 5mm shafts to name just a few.
B3 Archery introduced some exciting new releases at the recent ATA Trade Show. These being the Ghost, Omega Mini, Exit, Mini Back Tension and the Pro Pack upgrade for Infinity and Versa. We will upload these releases onto our website as soon as we can. These should be available late next month. Stay tuned.
Kayuga Broadheads in Old School and Pilot Cuts are back in stock. These are the Number 1 choice for two blade broadheads.
Make sure to check out our Specials page for some great bargains. Standout specials this week are the Bowtech Fanatic 3.0 SD and the Hoyt Carbon X-Tour Limbs priced crazily low! Get in quick to kit yourself out with a bargain!
That's it for this week, good shooting...

CURRENT SPECIALS
Abbey Archery: Largest hunting and target archery equipment supplier in Australia, New Zealand & Asia, serving customers with its huge online & retail stores in Sydney & Brisbane & its 10 tonne truck travelling across Australia, fully fitted-out as a Pro Shop. Founded in 1975, we distribute archery products from 95 manufacturers including Bear, Hoyt, BowTech, Diamond, Mathews, Mission, Elite, Win & Win, WNS Archery, Easton, Beman, Carbon Express, Gold Tip, GAS Bowstrings, Trueflight Feathers, AAE, Trophy Ridge, Cajun Bowfishing, Jim Fletcher, FUSE, Scott, CBE, Slick Trick, DUEL, Bohning, Delta, McKenzie, Rinehart, Carter, TRU Ball, STAN, Saunders, Tink's, Trophy Taker, SURE-LOC, S4 Gear, Apple, Muzzy, Tru-Fire, Doinker, New Archery Products, Vista, ASAT, Plano, Spot-Hogg, TightSpot, Titan, Bowmaster, Magnus, PDP, Snaro, Glow Peep, Game Warning Systems, HHA, Specialty, BCY, Werner Beiter, Shibuya, Rose City, Lumenok, BPE, Truglo, Apex Gear, Brownell, Sims, Black Widow, AMS Bowfishing, Thunderhorn, Pine Ridge, Viper, Hamskea, All Blade, Ameristep, Axcel, Bateman, Benders, Feather River, Flextone, Hushpuk, Kayuga, Last Chance, Maple Leaf, Octane, Option, Rangeomatic, Shrewd, Top Hat, Tusker, Cartel, Bjorn, Thundervalley Archery, Mountain Man, Bearpaw, Martin. .
More than 1600 compound bows and 500 recurve bows are in stock
- you can be sure to find a bow to suit your needs.
Abbey Archery is Australian owned. We don't pretend to be the biggest - we are the biggest.
Get immediate delivery and Australian support, from Abbey Archery.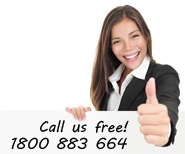 Got a question, can't see what you want or, need help?
Search for products at the top left of this page or, phone us free from within Australia on 1800 883 664 (Sydneysiders - please call 8850-6400) or, from outside Australia call: Sydney +61 2 8850 6400.
Or, send us a message.
All Prices are in Australian Dollars (AUD) and include GST except where noted.
Abbey Archery: Australia's largest Archery Company since 1975. Now celebrating 40 years
of service
Unit 7, 15 Carrington Road,
Castle Hill
,
NSW
,
2154
Australia
. Phone:
02 8850-6400
AbbeyArchery.com.au is a secure store that respects your privacy.
Copyright © 2006-2020 Abbey Archery Pty. Ltd. ABN 92051015555