ABBEY'S WEEKLY ARCHERY NEWS
This weeks news includes:
We have received more 2014 stock from Hoyt! Come in to either store location and check out the brand new Hoyt Carbon Spyder Turbo, Faktor Turbo or the Pro Comp Elite FX. We also have the 2014 Faktor 30 and Carbon Spyder 30!
Abbey Archery is pleased to announce that Cameron Hanes will be in our Sydney Store location on 16 December, 2013 from 9-11am! Cam Hanes is a world renowned DIY bowhunter famous for his "Train Hard = Hunt Easy" programs. You won't want to miss him or any of our amazing in-store specials for that day! Mark your calenders and prepare to go BeastMode!
Not sure what to buy for a Christmas present? A Gift Voucher is the perfect gift solution for those for whom it is hard to choose. Buy one and make someone's day. Gift vouchers are redeemable here, or over the phone, or by mail, or in any Abbey Archery store and have no expiration date or user fees. You can't miss with an Abbey Gift Voucher!
That's it for this week, good shooting...

CURRENT SPECIALS
RECENT ARRIVALS
Abbey Archery: Australia and New Zealand & Asia's largest hunting, target & 3D archery supplier, serving customers with its huge online & retail stores in Sydney & Brisbane & its 10 tonne truck travelling across Australia, fully fitted-out as a Pro Shop. Founded in 1975, we distribute archery products from 70 manufacturers including Mathews, Martin, Bear, Hoyt, Easton, Win & Win, Bohning, Trophy Ridge, AAE-Cavalier, FUSE, Trueflight Feathers, GWS, Trophy Taker, Shibuya, SURE-LOC, Spot-Hogg, Cartel, Beiter, Specialty, Delta, McKenzie, Scott, CBE, Jim Fletcher, NAP, T.R.U. Ball, Samick, Plano, Saunders, PDP, JoJan, BPE, Bowmaster, Apple, Brownell, Winner's Choice, Beman, Slick Trick, Bjorn, Doinker, Vista, Sims, Cobra, BCY, ASAT, Lumenok, Carter, Black Widow, SF Archery, Rinehart & Magnus.
More than 1600 compound bows and 500 recurve bows are in stock
- you can be sure to find a bow to suit your needs.
Abbey Archery is Australian owned. We don't pretend to be the biggest - we are the biggest.
Get immediate delivery and Australian support, from Abbey Archery.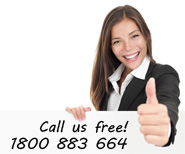 Got a question, can't see what you want or, need help?
Search for products at the top right of this page or, phone us free from within Australia (Sydneysiders - please call 8850-6400) or, from outside Australia call: Sydney +61 2 8850 6400.
Or, send us a message.
All Prices are in Australian Dollars
Abbey Archery: Australia's Largest Archery Company since 1975
Unit 10, 8 Victoria Avenue,
Castle Hill
,
NSW
,
2154
Australia
.
Phone:
02 8850-6400
Fax:
02 8850-6411
AbbeyArchery.com.au is a secure store that respects your privacy.
Copyright © 2006-2013 Abbey Archery Pty. Ltd. ABN 92051015555