ABBEY'S WEEKLY ARCHERY NEWS
News this week includes:
It has been a busy week at AA filling orders and with Grant and Michael attending the ATA show.
The Archery Trade Association (ATA) Show is over for another year. We have some exciting new products on their way from custom dampening system for bows that will not impede technologies on bows like AirShox. We also have some new small game hunting heads on the that will revolutionise the way you hunt small game.
We also got a chance to check out the new Contour stabiliser from Easton and these will be in our next order from them which is due to leave their warehouse at the end of this month as well as a couple of exciting new tool kits and the rangelite quiver is now available in pink.
Hoyt have a new PlayBack hunting stabiliser with built in camera that is easy to use. The stabiliser has three modes and with the press of a button it switches These should be available by the end of the month, get your order in today.
Here are a couple of pics we took:
That's it for this week, good shooting...

CURRENT SPECIALS
RECENT ARRIVALS
Abbey Archery: Australia and New Zealand & Asia's largest hunting and target archery equipment supplier, serving customers with its huge online & retail stores in Sydney & Brisbane & its 10 tonne truck travelling across Australia, fully fitted-out as a Pro Shop. Founded in 1975, we distribute archery products from 95 manufacturers including Bear, Hoyt, Elite, Mathews, Mission, Martin, Easton, Trueflight Feathers, Win & Win, AAE, Trophy Ridge, FUSE, Beman, SF Archery, Cartel, Scott, CBE, Winner's Choice, Bohning, Delta, McKenzie, Rinehart, Carter, Saunders, Trophy Taker, SURE-LOC, S4 Gear, Apple, Doinker, NAP, Vista, ASAT, TRU Ball, Plano, Tenzing, Spot-Hogg, TightSpot, JoJan, Titan, PDP, Slick Trick, Jim Fletcher, Glow Peep, Game Warning Systems, Cobra, Specialty, BCY, Beiter, Bowmaster, Lumenok, Magnus, BPE, TRUGLO, Brownell, Sims, Black Widow, AMS Bowfishing, Selway, Bjorn, Bowtech, Elite, Shibuya & Samick.
More than 1600 compound bows and 500 recurve bows are in stock
- you can be sure to find a bow to suit your needs.
Abbey Archery is Australian owned. We don't pretend to be the biggest - we are the biggest.
Get immediate delivery and Australian support, from Abbey Archery.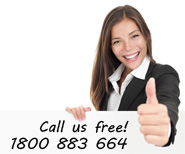 Got a question, can't see what you want or, need help?
Search for products at the top left of this page or, phone us free from within Australia (Sydneysiders - please call 8850-6400) or, from outside Australia call: Sydney +61 2 8850 6400.
Or, send us a message.
All Prices are in Australian Dollars (AUD) and include GST except where noted
Abbey Archery: Australia's largest Archery Company since 1975. Now celebrating 40 years
of service
Unit 10, 8 Victoria Avenue,
Castle Hill
,
NSW
,
2154
Australia
.
Phone:
02 8850-6400
Fax:
02 8850-6411
AbbeyArchery.com.au is a secure store that respects your privacy.
Copyright © 2006-2015 Abbey Archery Pty. Ltd. ABN 92051015555