ABBEY'S WEEKLY ARCHERY NEWS
News this week includes:
SAVE on the Martin Pantera Complete Package Everything you need to get shooting, hurry as there is only a limited number available.
also back in stock is the SmackDown Pro FC One of the best rests on the market for performance.
Perfect for the little ones is the Martin Hedgehog Package A nice lightweight bow that will get your children loving archery.

That's it for this week, good shooting...
CURRENT SPECIALS
RECENT ARRIVALS
Abbey Archery: Australia and New Zealand & Asia's largest hunting and target archery equipment supplier, serving customers with its huge online & retail stores in Sydney & Brisbane & its 10 tonne truck travelling across Australia, fully fitted-out as a Pro Shop. Founded in 1975, we distribute archery products from 95 manufacturers including Bear, Hoyt, Elite, Mathews, Mission, Martin, Easton, Trueflight Feathers, Win & Win, AAE, Trophy Ridge, FUSE, Beman, SF Archery, Cartel, Scott, CBE, Winner's Choice, Bohning, Delta, McKenzie, Rinehart, Carter, Saunders, Trophy Taker, SURE-LOC, S4 Gear, Apple, Doinker, NAP, Vista, ASAT, TRU Ball, Plano, Tenzing, Spot-Hogg, TightSpot, JoJan, Titan, PDP, Slick Trick, Jim Fletcher, Glow Peep, Game Warning Systems, Cobra, Specialty, BCY, Beiter, Bowmaster, Lumenok, Magnus, BPE, TRUGLO, Brownell, Sims, Black Widow, AMS Bowfishing, Selway, Bjorn, Shibuya & Samick.
More than 1600 compound bows and 500 recurve bows are in stock
- you can be sure to find a bow to suit your needs.
Abbey Archery is Australian owned. We don't pretend to be the biggest - we are the biggest.
Get immediate delivery and Australian support, from Abbey Archery.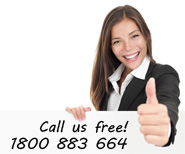 Got a question, can't see what you want or, need help?
Search for products at the top left of this page or, phone us free from within Australia (Sydneysiders - please call 8850-6400) or, from outside Australia call: Sydney +61 2 8850 6400.
Or, send us a message.
All Prices are in Australian Dollars (AUD)
Abbey Archery: Australia's Largest Archery Company since 1975
Unit 10, 8 Victoria Avenue,
Castle Hill
,
NSW
,
2154
Australia
.
Phone:
02 8850-6400
Fax:
02 8850-6411
AbbeyArchery.com.au is a secure store that respects your privacy.
Copyright © 2006-2014 Abbey Archery Pty. Ltd. ABN 92051015555