ABBEY'S WEEKLY ARCHERY NEWS
News this week includes:
This weekend Abbey Archery is at the 2016 SSAA SHOT Expo, Saturday 25th & Sunday 26th June 2016 at Rosehill Gardens Racecourse in Sydney. Drop by and say hi to the Abbey Team.
Plenty of new products to view first hand. You can buy bows and archery accessories at our Booth 101.
Great Show Specials…..5% off compound bows on hand and 10% off all accessories. Only available at the Show this weekend (and in our Castle Hill, Sydney and Sumner Park, Brisbane Pro Shops today only). Sorry, no laybys or rain checks on these hot deals!!
Remember we are at Booth 101. Hope to see you there for all your archery needs. Don't miss these fantastic savings.
Hoyt Defiant 34, Carbon Defiant Turbo, Carbon Defiant 34 and PowerMax RTH Packages plus accessories, and Last Chance Bow Presses.
Elite Bows, Scott Release Aids, CBE Sights, Slick Trick Broadheads & Dual Game Call to be online soon
Our new Sydney store and warehouse opened in April. Our new premises are just over the road - at Unit 7, 15 Carrington Road, Castle Hill which is only 4 minutes walk from our old premises. Come and see us. Mud Map
Our new purpose built archery store with a huge showroom gives our new and existing customers a fresh and exciting shopping experience, including two shooting lanes. In addition, our new warehouse is over 4 times bigger.
Other features include dedicated online order processing and fulfilment areas, service, repairs and warranty workshop, customer lounges and a large special and bulk stock product display area.
Our landmark archery store is now the largest retail, online sales, wholesale, despatch and fulfilment operation in Australia, New Zealand and Asia sporting over 750 square metres or over 8,000 square feet of retail space, it will be a great place to view new and that hard to find product.
Here are some pics:
That's it for this week, good shooting...

CURRENT SPECIALS
RECENT ARRIVALS
Abbey Archery: Australia and New Zealand & Asia's largest hunting and target archery equipment supplier, serving customers with its huge online & retail stores in Sydney & Brisbane & its 10 tonne truck travelling across Australia, fully fitted-out as a Pro Shop. Founded in 1975, we distribute archery products from 95 manufacturers including Bear, Hoyt, BowTech, Diamond, Elite, Mathews, Mission, Easton, Beman, Trueflight Feathers, AAE, Tusker, Trophy Ridge, FUSE, Win & Win, SF Archery, Cartel, Scott, CBE, Winner's Choice, Bohning, Delta, McKenzie, Rinehart, Carter, Saunders, Trophy Taker, SURE-LOC, S4 Gear, Apple, Doinker, New Archery Products, Vista, ASAT, TRU Ball, Plano, Tenzing, Spot-Hogg, TightSpot, JoJan, Titan, Magnus, PDP, Snaro, Slick Trick, Jim Fletcher, Glow Peep, Thundervalley Archery, Game Warning Systems, HHA, Cobra, Specialty, BCY, Beiter, Bowmaster, Rose City, Lumenok, BPE, TRUGLO, Brownell, Sims, Black Widow, AMS Bowfishing, Selway, Pine Ridge, Bjorn, Viper, Hamskea, Martin & Shibuya.
More than 1600 compound bows and 500 recurve bows are in stock
- you can be sure to find a bow to suit your needs.
Abbey Archery is Australian owned. We don't pretend to be the biggest - we are the biggest.
Get immediate delivery and Australian support, from Abbey Archery.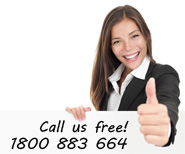 Got a question, can't see what you want or, need help?
Search for products at the top left of this page or, phone us free from within Australia (Sydneysiders - please call 8850-6400) or, from outside Australia call: Sydney +61 2 8850 6400.
Or, send us a message.
All Prices are in Australian Dollars (AUD) and include GST except where noted.
Abbey Archery: Australia's largest Archery Company since 1975. Now celebrating 40 years
of service
Unit 7, 15 Carrington Road,
Castle Hill
,
NSW
,
2154
Australia
.
Phone:
02 8850-6400
Fax:
02 8850-6411
AbbeyArchery.com.au is a secure store that respects your privacy.
Copyright © 2006-2016 Abbey Archery Pty. Ltd. ABN 92051015555