ABBEY'S WEEKLY ARCHERY NEWS
News this week includes:
The 2016 World Field Archery Championships (WFAC) are currently being held in Wagga Wagga, New South Wales from 26th to 30th September 2016. Almost 600 registrations were received from all over the world including 125 USA archers. The Abbey Truck with Brian and Ben, set up last Saturday with the help of Jeanette, Kevin and Dan of our Abbey Archery Shooting Team and have worked tirelessly over the weekend. If you are headed to the WFAC, drop by and say hello to our guys and gals. Heaps of

one-off

Specials. For more details, see our Abbey Archery Facebook page.

Jonathon Milne wins BRONZE at the Rio Paralympics with a score of 145 - 142.

Congratulations to Abbey Archery staff member, Jonathon Milne who has won a Bronze Medal in the Men's Individual Compound Open at the 2016 Rio Paralympics. He was up against 19 year old Ai Xinliang from the People's Republic of China and won 145-142. In the Semi Finals, Jonathon was narrowly defeated by the ultimate Gold Medallist, Andre Shelby of USA 138-139.

All that hard work and training has paid off and Jonathon has been rewarded with his fantastic win.

Jono is a fine Australian, a credit to his country, his family and the archery fraternity. Pics below:

Check out the Viper D Loop Pliers. Used in store here at Abbey Archery. Get the perfect D Loop for your compound setup.
We recently added the Elite Impulse 34 and the Victory 37 to our online store. Check them out.
Back in stock are the Axis FMJ, Dangerous Game, Axis Traditional Shafts, Axis N-Fused Shafts, Da Torch Shafts and Hexx Shafts for hunting, as well as the ever popular Powerflight Arrows, Lightspeed, Lightspeed 3D, points and inserts.
That's it for this week, good shooting...

CURRENT SPECIALS
RECENT ARRIVALS
Abbey Archery: Australia and New Zealand & Asia's largest hunting and target archery equipment supplier, serving customers with its huge online & retail stores in Sydney & Brisbane & its 10 tonne truck travelling across Australia, fully fitted-out as a Pro Shop. Founded in 1975, we distribute archery products from 95 manufacturers including Bear, Hoyt, BowTech, Diamond, Elite, Mathews, Mission, Easton, Beman, Trueflight Feathers, AAE, Tusker, Trophy Ridge, FUSE, Win & Win, SF Archery, Cartel, Scott, CBE, Winner's Choice, Bohning, Delta, McKenzie, Rinehart, Carter, Saunders, Trophy Taker, SURE-LOC, S4 Gear, Apple, Doinker, New Archery Products, Vista, ASAT, TRU Ball, Plano, Tenzing, Spot-Hogg, TightSpot, JoJan, Titan, Magnus, PDP, Snaro, Slick Trick, Jim Fletcher, Glow Peep, Thundervalley Archery, Game Warning Systems, HHA, Cobra, Specialty, BCY, Beiter, Bowmaster, Rose City, Lumenok, BPE, TRUGLO, Brownell, Sims, Black Widow, AMS Bowfishing, Selway, Pine Ridge, Bjorn, Viper, Hamskea, Martin & Shibuya.
More than 1600 compound bows and 500 recurve bows are in stock
- you can be sure to find a bow to suit your needs.
Abbey Archery is Australian owned. We don't pretend to be the biggest - we are the biggest.
Get immediate delivery and Australian support, from Abbey Archery.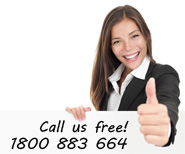 Got a question, can't see what you want or, need help?
Search for products at the top left of this page or, phone us free from within Australia on 1800 883 664 (Sydneysiders - please call 8850-6400) or, from outside Australia call: Sydney +61 2 8850 6400.
Or, send us a message.
All Prices are in Australian Dollars (AUD) and include GST except where noted.
Abbey Archery: Australia's largest Archery Company since 1975. Now celebrating 40 years
of service
Unit 7, 15 Carrington Road,
Castle Hill
,
NSW
,
2154
Australia
.
Phone:
02 8850-6400
Fax:
02 8850-6411
AbbeyArchery.com.au is a secure store that respects your privacy.
Copyright © 2006-2016 Abbey Archery Pty. Ltd. ABN 92051015555