ABBEY'S WEEKLY ARCHERY NEWS
News this week includes:
Just arrived are Trophy Taker Smackdowns in Black and Camo, as well as Shuttle T Broadheads and Ulmer Edge mechanical broadheads.
Also back in stock is the Xtreme SL Fall Away Rest, one of the best value-for-money fall away rests on the market. Upgrade today!
Perfect for the little ones is the Martin Hedgehog Package - a nice lightweight bow that will get your children loving archery.
Our first shipment of Hoyt 2015 bows arrived a couple of weeks ago and we still have a couple available. As expected, this shipment sold out fast. To have your best opportunity of shooting a Hoyt 2015 bow over the summer holidays, order yours today.
That's it for this week, good shooting...

CURRENT SPECIALS
RECENT ARRIVALS
Abbey Archery: Australia and New Zealand & Asia's largest hunting and target archery equipment supplier, serving customers with its huge online & retail stores in Sydney & Brisbane & its 10 tonne truck travelling across Australia, fully fitted-out as a Pro Shop. Founded in 1975, we distribute archery products from 95 manufacturers including Bear, Hoyt, Elite, Mathews, Mission, Martin, Easton, Trueflight Feathers, Win & Win, AAE, Trophy Ridge, FUSE, Beman, SF Archery, Cartel, Scott, CBE, Winner's Choice, Bohning, Delta, McKenzie, Rinehart, Carter, Saunders, Trophy Taker, SURE-LOC, S4 Gear, Apple, Doinker, NAP, Vista, ASAT, TRU Ball, Plano, Tenzing, Spot-Hogg, TightSpot, JoJan, Titan, PDP, Slick Trick, Jim Fletcher, Glow Peep, Game Warning Systems, Cobra, Specialty, BCY, Beiter, Bowmaster, Lumenok, Magnus, BPE, TRUGLO, Brownell, Sims, Black Widow, AMS Bowfishing, Selway, Bjorn, Bowtech, Elite, Shibuya & Samick.
More than 1600 compound bows and 500 recurve bows are in stock
- you can be sure to find a bow to suit your needs.
Abbey Archery is Australian owned. We don't pretend to be the biggest - we are the biggest.
Get immediate delivery and Australian support, from Abbey Archery.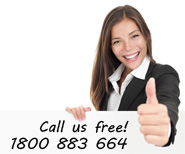 Got a question, can't see what you want or, need help?
Search for products at the top left of this page or, phone us free from within Australia (Sydneysiders - please call 8850-6400) or, from outside Australia call: Sydney +61 2 8850 6400.
Or, send us a message.
All Prices are in Australian Dollars (AUD)
Abbey Archery: Australia's Largest Archery Company since 1975
Unit 10, 8 Victoria Avenue,
Castle Hill
,
NSW
,
2154
Australia
.
Phone:
02 8850-6400
Fax:
02 8850-6411
AbbeyArchery.com.au is a secure store that respects your privacy.
Copyright © 2006-2014 Abbey Archery Pty. Ltd. ABN 92051015555