ABBEY'S WEEKLY ARCHERY NEWS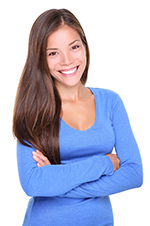 News this week includes:
Good news as we are topped up with R.A.D. Archery Products again. Plenty of broadheads and peep sights on the shelf for your hunting needs. Feel free to give us a call or jump online and place an order today!
We received a further 57 Bowtech and Diamond bows arrived at our Castle Hill warehouse much to the delight of all employees. This time we see the delivery of the premier Bowtech Solution and Carbon Zion along with good numbers of the Diamond Infinite Edge Pro and Prism. Get in quick, these bows are heading out the door in record time!
COVID-19 Update. Our Brisbane store is open but our Sydney store is closed to walk in customers. We can assist you with phone & email enquiries. With online orders, just select contactless Click & Collect & we will contact you when your order is ready to pick up - do not attend our store without receiving our call. We look forward to serving you. Stay safe
That's it for this week, good shooting...

CURRENT SPECIALS
Abbey Archery: Largest hunting and target archery equipment supplier in Australia, New Zealand & Asia, serving customers with its huge online & retail stores in Sydney & Brisbane. Founded in 1975, we distribute archery products from 95 manufacturers including Bear, Hoyt, Mathews, BowTech, Diamond, Mission, Win & Win, WNS Archery, AccuBow, Easton, Beman, Gold Tip, Carbon Express, GAS Bowstrings, Trueflight Feathers, AAE, Trophy Ridge, Cajun Bowfishing, Jim Fletcher, FUSE, Slick Trick, DUEL,Bitzenburger, Bohning, Morrell, Rinehart, Delta, McKenzie, BCE, B3 Archery, Carter, TRU Ball, STAN, Saunders, Hamskea, Trophy Taker, S4 Gear, Apple, Muzzy, Tru-Fire, Doinker, NAP, Vista, Plano, Spot-Hogg, HHA, Axcel, TightSpot, Bowmaster, Glow Peep, GWS, Specialty, BCY, Werner Beiter, Shibuya, Brite Site, Lumenok, BPE, Truglo, Apex Gear, Sims, Black Widow, Thunderhorn, Pine Ridge, Viper, Ameristep, Bateman, Benders, Flextone, Ozcut, Last Chance, Maple Leaf, AMG, Octane, Option, Rangeomatic, Shrewd, Top Hat, Tusker, Kayuga, Cartel, Bjorn, Mountain Man, ASAT, Magnus, Thundervalley Archery, Rose City, Brownell, All Blade, Hushpuk, Martin.
More than 1600 compound bows and 500 recurve bows are in stock
- you can be sure to find a bow to suit your needs.
Abbey Archery is Australian owned. We don't pretend to be the biggest - we are the biggest.
Get immediate delivery and Australian support, from Abbey Archery.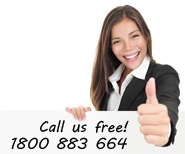 Got a question, can't see what you want or, need help?
Search for products at the top left of this page or, phone us free from within Australia on 1800 883 664 (Sydneysiders - please call 8850-6400) or, from outside Australia call: Sydney +61 2 8850 6400.
Or, send us a message.
All Prices are in Australian Dollars (AUD) and include GST except where noted.
Abbey Archery: Australia's largest Archery Company since 1975. Now celebrating 40 years of service
Unit 7, 15 Carrington Road,
Castle Hill
,
NSW
,
2154
Australia
. Phone:
02 8850-6400
AbbeyArchery.com.au is a secure store that respects your privacy.
Copyright © 2006-2021 Abbey Archery Pty. Ltd. ABN 92051015555