Abbey
Sorry, but there are no other pictures of Abbey here.
We don't want you to leave disappointed, so below are a video of Martin Archery shooter, Laura Francese, plus images.
When you've finished with Laura, check out our large, detailed images of the Martin 2013 Target Bows and the Martin 2013 Camouflage Bows. In particular, make sure you click on the links to the large bow images - we think you'll like them (too).

FEATURED IMAGES OF MARTIN ARCHERY SHOOTER, LAURA FRANCESE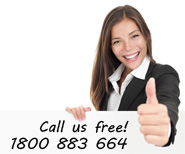 Got a question, can't see what you want or, need help?
Search for products at the top left of this page or, phone us free from within Australia (Sydneysiders - please call 8850-6400) or, from outside Australia call: Sydney +61 2 8850 6400.
Or, send us a message.
All Prices are in Australian Dollars (AUD)
Abbey Archery: Australia's Largest Archery Company since 1975
Unit 10, 8 Victoria Avenue,
Castle Hill
,
NSW
,
2154
Australia
.
Phone:
02 8850-6400
Fax:
02 8850-6411
AbbeyArchery.com.au is a secure store that respects your privacy.
Copyright © 2006-2014 Abbey Archery Pty. Ltd. ABN 92051015555